Start the conversation about implicit bias. Begin to explore ways to retrain your brain and spend some time on the Smithsonian Learning Lab.
It's All Here: The Smithsonian Learning Lab
Let's start the conversation about implicit bias and explore ways to retrain your brain. The Smithsonian Learning Lab has an in-depth collection of resources for you to use before, during and after the exhibition is in your community. Not able to host the exhibition? The Smithsonian Learning Lab is for you, too.
Educators and learners of all ages can make discoveries, create personalized collections, and share their ideas with others around the world. Bias knows no boundaries; neither does the Learning Lab.
Explore Learning Lab User GuideEducator Toolkit
We've organized resources all in one place—lesson plans and curricula, learning opportunities to build capacity, webinars, diverse book lists and more.
Do you want to teach your students to be better consumers of media? Learn how to teach about confirmation bias from Facing History and Ourselves.
Are you looking to revamp your classroom or school library's resources? Consider the Smithsonian's Asian Pacific American Centers' incredible collection of book reviews and author interviews on Book Dragon.
Do you ever wonder how our brain tricks us into seeing something that isn't there? Learn how the brain interprets optical illusions.
How do we have conversations about race relations in America? Are you wondering how to start this work? Check out the resources created by the Smithsonian's National Museum of African American History and Culture called Talking About Race.
Talking about the roots of Thanksgiving in America can be complex. How can we teach about this American tradition in a way that honors the diverse perspectives of the holiday? Download the American Indian Perspectives of Thanksgiving poster to share with your students!
Exploring difficult topics can be done in myriad ways. Check out how four artists from around the country unpack concepts of home and identity, using the arts as tools for making the world a better place in Story Circle: Arts of Change, Resistance, and the Common Good.
Asian communities are reporting an increase in harmful behaviors since the outbreak of the SARS-CoV-2. Breakdown bias toward Asian Pacific Americans with We Are Not a Stereotype: Breaking Down Asian Pacific American Bias a video series for teachers.
Everyone loves a good story. Learning to share stories in a way that is compelling and inclusive is a special skill. Learn how to craft interfaith narratives through The Power of Storytelling, a three-part series offered by Interfaith Youth Core, one of the exhibition's partners.
Should I use Latinx or Latino? Chicano? Hispanic? Learn the meaning behind these terms in History Behind the Terms.
Implicit Bias Webinars
Interested in learning about implicit bias prior to visiting the exhibition?
Check out these webinars by psychotherapist and The Bias Inside Us advisor, Dr. Corey Yeager, as he defines unconscious bias and explains how it presents itself in educational settings.
Approximately 30 minutes each.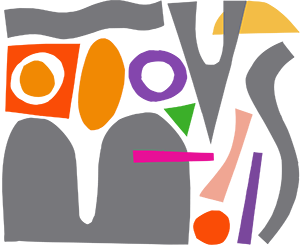 Framing Unconscious Bias
Join psychotherapist and The Bias Inside Us advisor Dr. Corey Yeager as he defines unconscious bias and explains how it is present in educational settings. This presentation is the first of three webinars and lays the foundation for unpacking bias in your classroom.
WATCH NOW
Related Resources
Cracking the Codes: Unconscious Bias
Cracking the Codes: Joy DeGruy, A Trip to the Grocery Store
Understanding Implicit Bias: What Educators Should Know By Cheryl Staats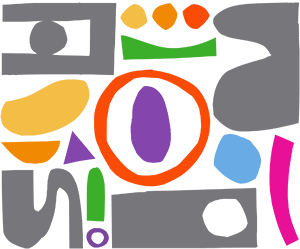 Bias is Rooted in the Brain
In this second webinar, Dr. Corey Yeager builds off of previous learning by diving into how implicit bias occurs in the brain, often below the surface of consciousness. Dr. Yeager challenges listeners to unpack how they respond to differences present among us.
WATCH NOW
Related Resources
Separable Neural Components in the Processing of Black and White Faces, Cunningham, Johnson, Raye, Gatenby, Gore Banaji, Psychological Science
The Police Officer's Dilemma: Using Ethnicity to Disambiguate Potentially Threatening Individuals, Correll, Park, Judd, & Wittenbrink (2002 Journal of Personality and Social Psychology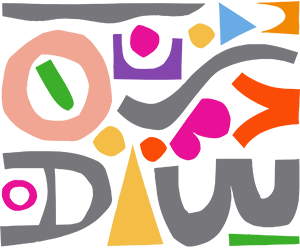 Pushing Back Against the Burden of Suspicion
In this final webinar, Dr. Corey Yeager discusses current research and highlights how educators can apply these findings as a way to help build a more equitable learning environment.
WATCH NOW
Related Resources
Project Implicit: Harvard University