The Smithsonian Institution Traveling Exhibition Service is traveling The Bias Inside Us to 40 communities across the country from January 2021 through April 2025. Organized into year-long regional tours, the project is touring the Upper Midwest in 2021-2022 before moving to the Southeast in 2022-2023, the Southwest in 2024-2025, and the Northeast in 2025-2026.
Learn more about the project and how to host here.
** Please check with each venue about its operating status before visiting.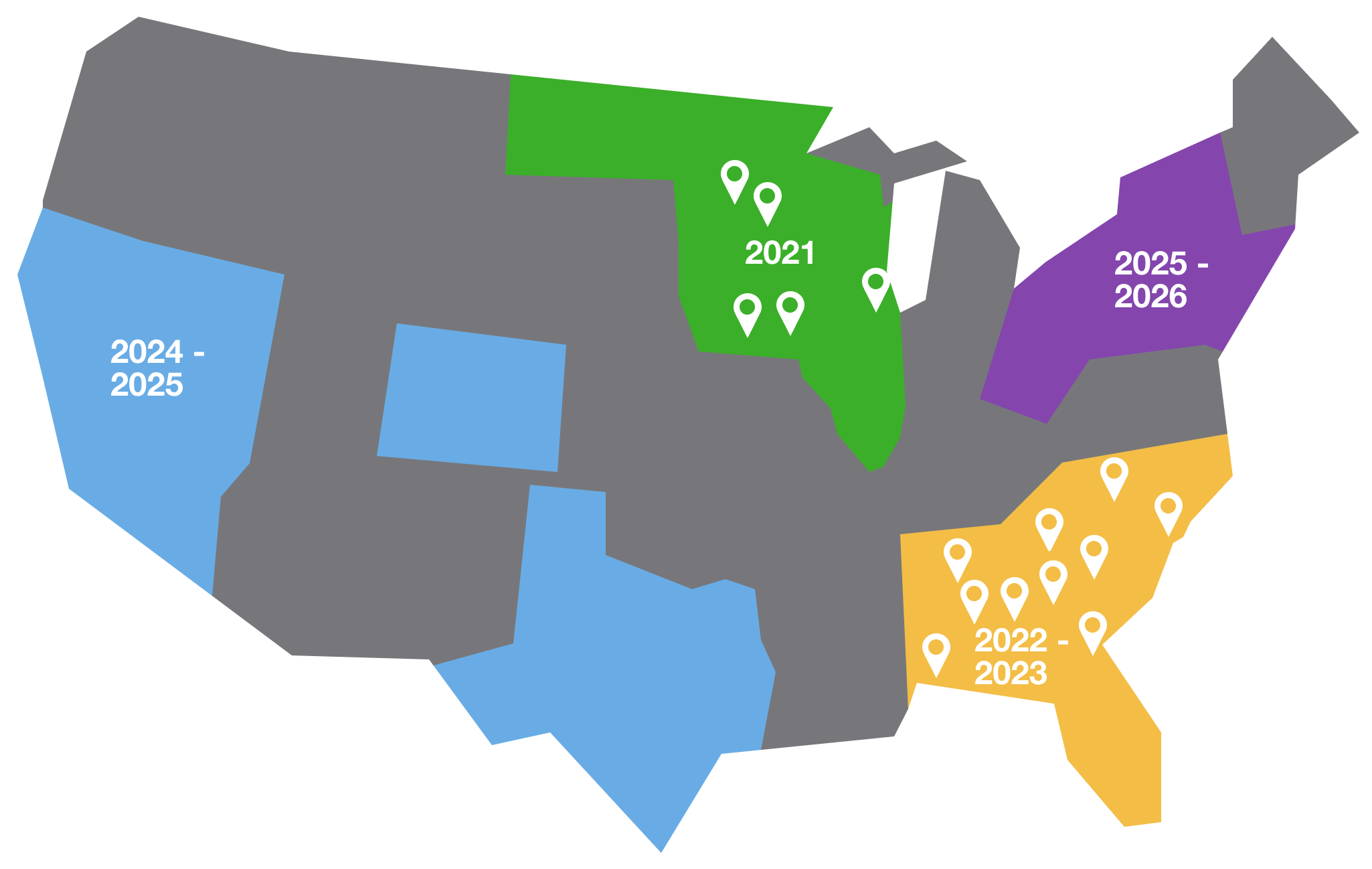 Southeast Region
2023
2022
Upper Midwest Region
2023
St. Paul, MN
Dec. 17 2022 - Feb. 26, 2023
2022
Green Bay, WI
Jan. 15 - Feb. 13, 2022
Eau Claire, WI
Feb. 26 - Mar. 27, 2022
Evanston, IL
Apr. 9 - May 8, 2022
2021